#NewThisDay Writing From My Photo Stream
Last night I showed someone special the photo of the tree in the mist I wrote about yesterday. She said,
this is the best photo you've ever taken
Her compliment sprang spontaneously – a satisfying surprise. Whether or not I took the best photo, I'm grateful for having walked the meadow in the mist, with sopping feet, across the dead grass puddles, riveted by the presence of this mighty, rooted being.
This chilled and muddied morning,in such lingering wintry weather, I'm eager, I'm present, walking river woods and streams, to see up close what only I will see of this particular weather, on this remarkable day.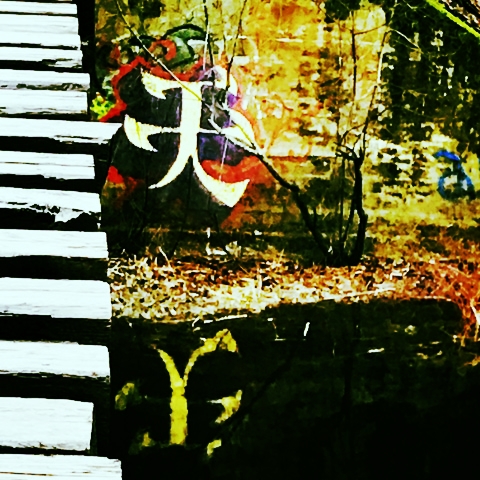 All photos and text copyright Kelly DuMar 2017