#NewThisDay Writing From My Photo Stream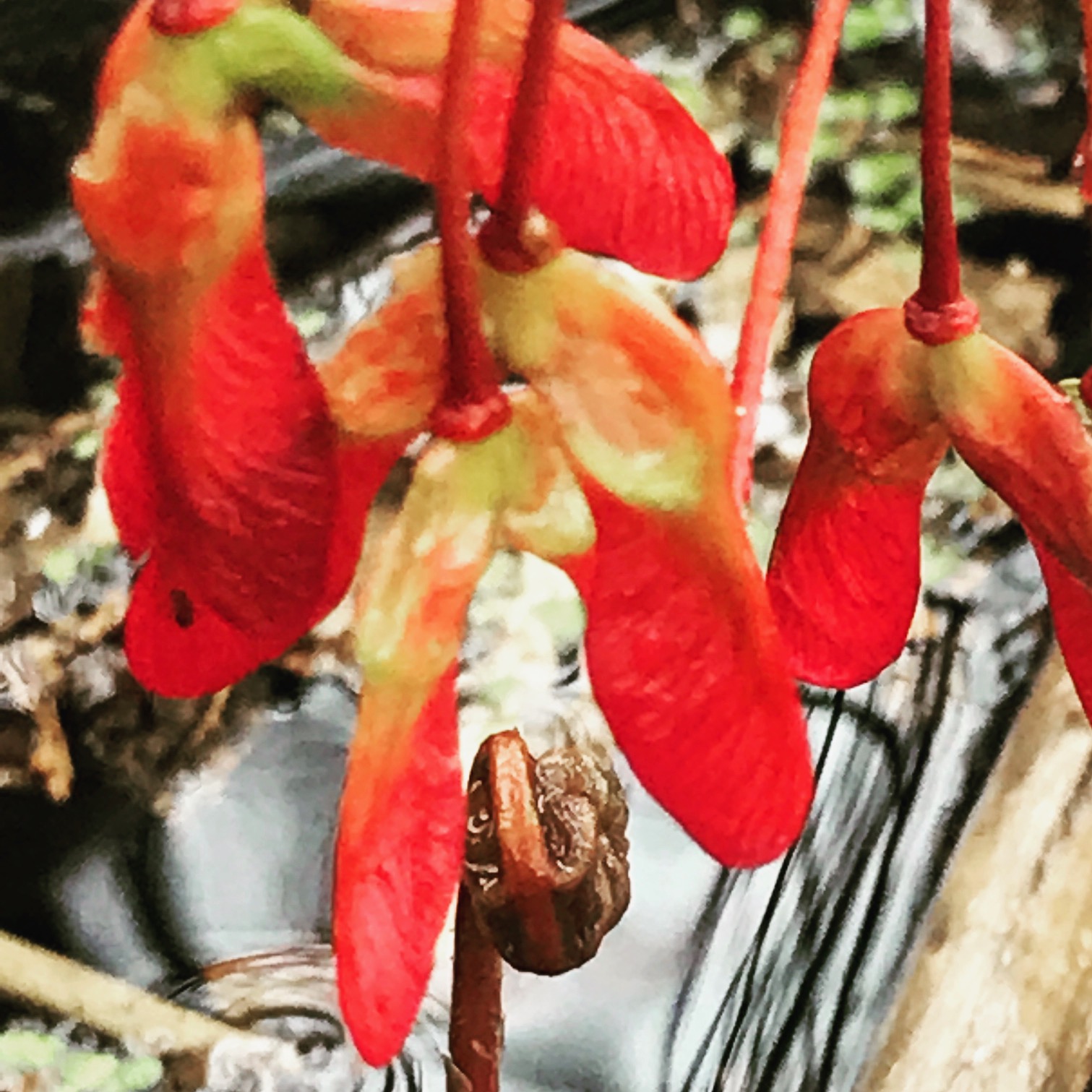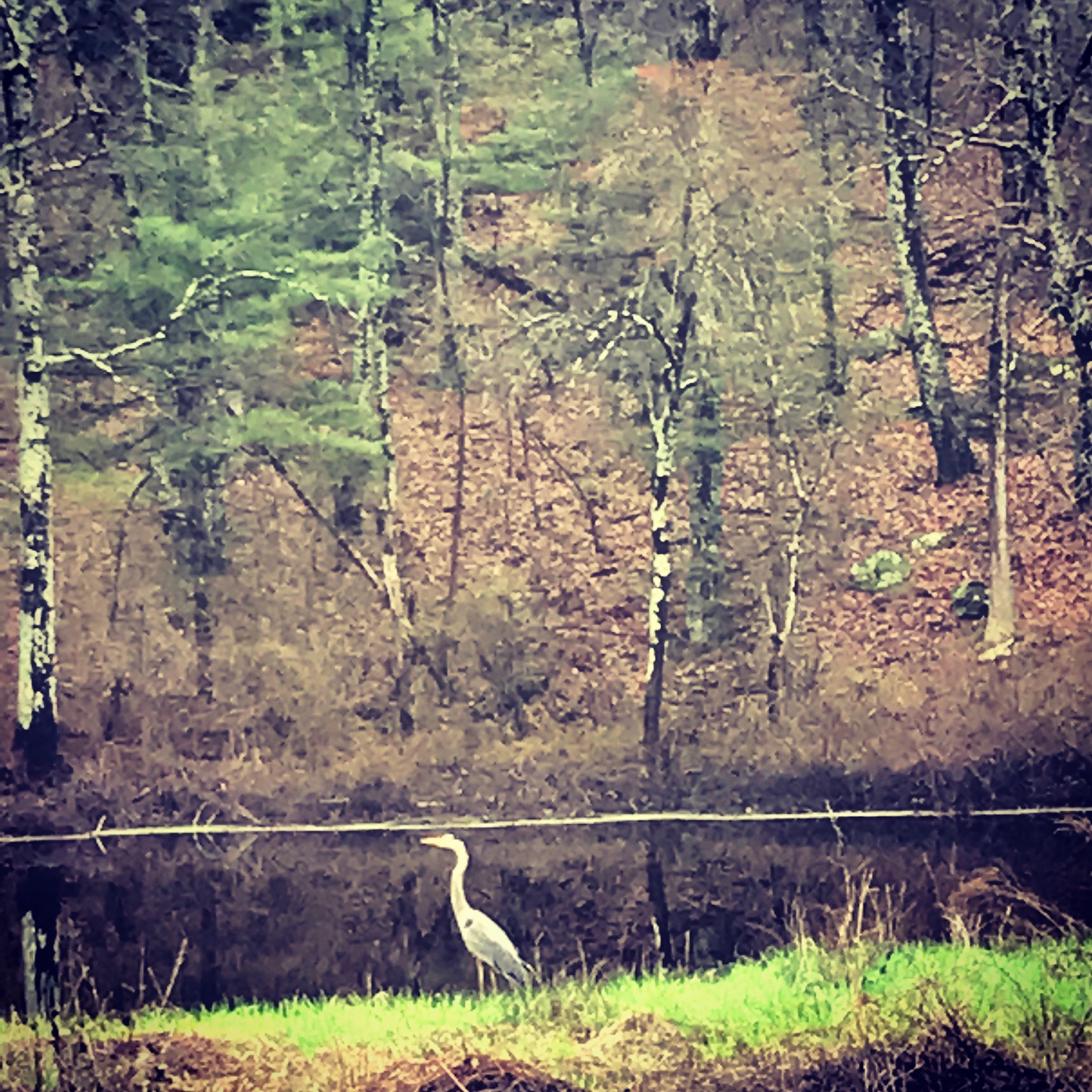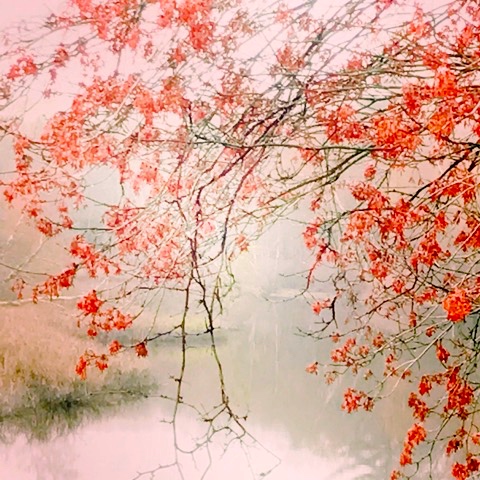 It was like taking a stroll through an art gallery this morning, walking the edge of the river and into the woods. The exquisite lighting, muted by cloud cover, intensified the green of new grass. Yesterday's rain enlivened it all, especially the pink, red and purple new blossoms.
No one else seems to have wanted this enchanted hour. The dogs and I weren't distracted by any passersby. But when we entered the meadow after crossing the trestle, we startled the heron at rest on the Charles, and watched as it flung wide its wings, flew away.
All photos and text copyright 2017 Kelly DuMar